Nike ended its 2-year trial with Amazon last month, citing concerns over the e-commerce giant's control over the marketplace and the ability of 3rd-party sellers to usurp them from the top of the rankings. This, combined with Nike's focus on creating "direct, personal relationships" with consumers, led to the withdrawal decision.
I recently saw a new Google TV commercial promoting its Shopping format, using a leaf blower as an example product. The ad uses a home video clip of a father and son playing with their own leaf blower, highlighting the impact it has on those who purchase one. The commercial then goes on to show how Google Shopping can help consumers identify the lowest online price and purchase directly from the platform. 
While Shopping presents a new buying experience for consumers, the commercial made me think about the challenges this will cause for Nike and other brands as they compete against Google's dominance online. 
The Consumer Mindset
Google is arguably one of the top leaders of using test-and-learn tactics to drive business revenue. Its results pages continually change and ad formats are constantly updated, all to ensure the maximum amount of clicks (ad revenue makes up 84% of Alphabet's total profits). If Google runs a TV commercial appealing to consumers to use its platform in a similar way to how they use Amazon, it means there is money to be made for the tech company.
With nearly half of all product searches starting on Amazon – compared to Google's 35% share – it's clear that consumers want the most convenient way to purchase at the lowest price. It's a no-brainer that Google would use Shopping to capitalize on this growing mindset. 
Prevalence of Google Shopping Results
This commercial spot is likely to spell an increase in the prevalence of Google Shopping ads on the SERP, reinforcing the idea that 'price is everything'. If your brand has avoided playing a price war on Amazon, you're likely facing a new frontier on your biggest marketplace revenue driver. 
With Google rewarding click-through rate in its quality score and Shopping set to become more prevalent, you need to be prepared. If you have a higher price than a competitor or 3rd party, you will receive fewer clicks. Fewer clicks will mean reduced sales, but also lower quality scores. Having a lower quality score means you will sit in worse positions on the SERP, and the clicks you do drive will cost you more. 3rd-party players beating your brand has become an even bigger problem.
Fostering a Relationship with Customers
With this shift towards price, the continual growth of Amazon, and the introduction of platforms like Google Shopping, it becomes more difficult to build a relationship with your customers. When someone asks where I bought something, the two most common answers I give are Amazon or "I can't remember, but it was the best value I could find." Convenience and price are often the biggest factors in my purchase decisions, which is likely the same for many others.
If your brand point of differentiation is quality and customer experience, it's even harder to build a relationship with consumers. Premium brands with higher price points struggle to compete in this ecosystem, but there are ways to counter the tide.
Here's how to approach some of these challenges with the way you think about your marketing strategies:
Build Brand Awareness
While awareness is often seen as a luxury; offered only to the biggest brands, it's a great way to start changing the way consumers shop for your brand. By building a relationship with your audience before they are looking to purchase, it gives you the opportunity to get your USPs in front of them.
Once consumers are ready to buy, you can speed them through the funnel and avoid price comparison in the decision-making process. Awareness doesn't have to be expensive, as you don't need to target the entire world to build awareness the way Nike does. Identify who your primary audience is, then where they are online, and target them with a message that will speak to them.
Strategic Google Shopping Approach
It's essential to tailor your approach to Google Shopping to suit your brand. Rather than throwing all your products in and hoping for the best, think about the merits of promoting each item and whether it makes sense.
If you're a beauty brand and 90% of your lipstick sales are driven by one product, you may only want to promote that bestseller. Furniture companies might gain more value from Google local inventory Shopping ads to identify the closest store to test out $2,000 couches, instead of selling directly through this channel.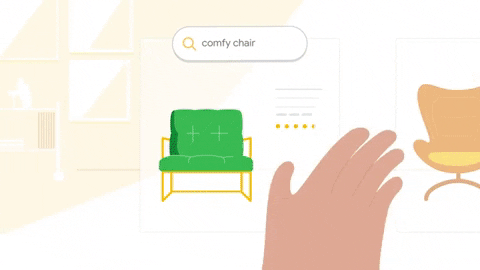 Re-Engagement
Once a consumer has purchased from you, wherever that may be, this is your opportunity to avoid any future price wars. First, prioritize a seamless buying experience since convenience and ease are key for today's consumer. With the first purchase completed, utilize customer details to send regular and, more importantly, relevant messages. Using email is a given, but you shouldn't underestimate the use of CRM uploads into marketing platforms to reinforce your brand USPs and messages. This is a real opportunity to get your brand values in front of your purchasers and to get them to buy into what you stand for.
In summary, we all know consumers are becoming more price-driven, and the ease of buying online is reducing brand loyalty. However, with Amazon's continual growth, and now Google promoting Google Shopping as a price comparison marketplace, the time for action is now. You may have been avoiding the elephant in the room in Amazon, but with the way Google is approaching consumers with this TV commercial, price comparison marketplaces are something your business needs to develop a strategy for.
For more Google Shopping strategies, check out our Ultimate Shopping Set Up.